Savant Streamlines Your Home Automation System
From Lighting to Climate to Pool Control, Savant Makes Your Life Simpler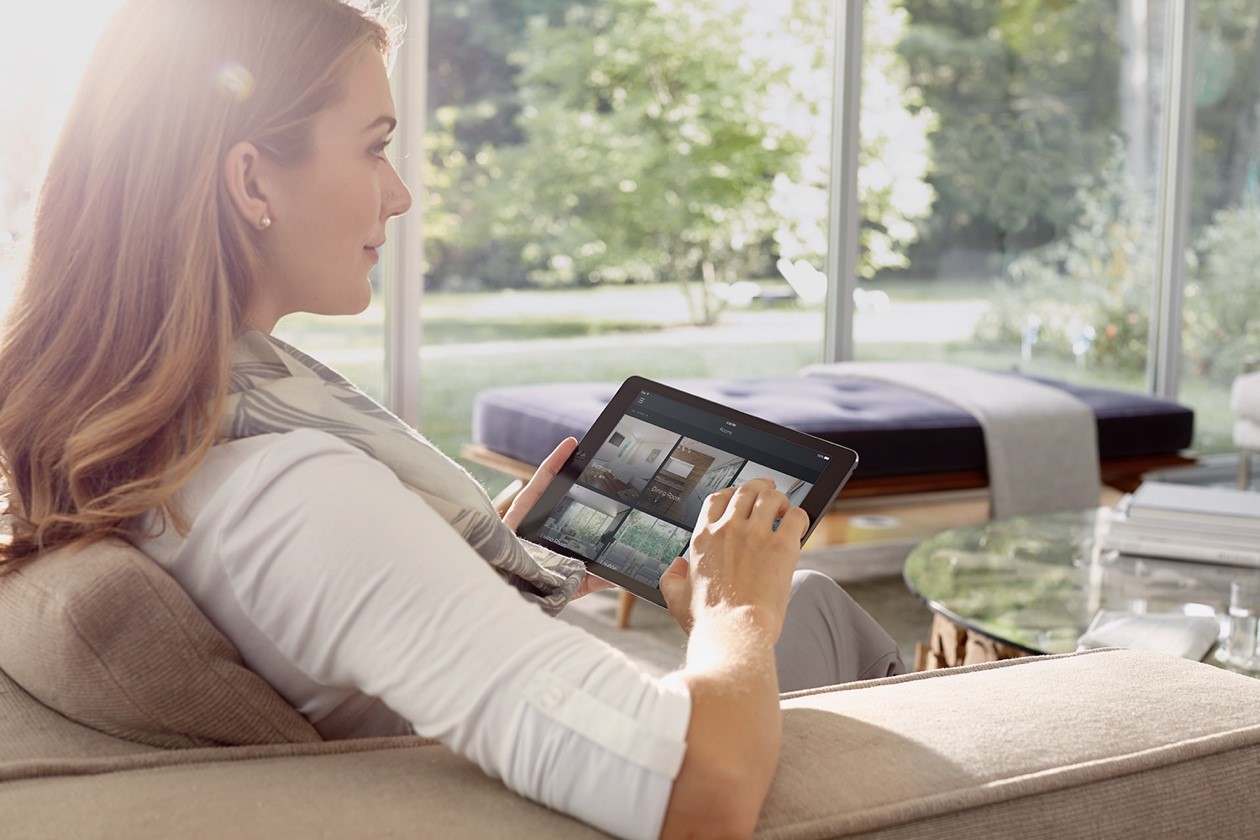 You may have heard people talking about home automation, or you may even have an entry-level automation system using Amazon Alexa or Google Assistant. Home automation has so many more possibilities than a starter DIY setup, though. A fully integrated smart home can incorporate your lighting control, home entertainment systems, thermostat and more into one easily manageable system.
In this blog, we'll show you just how simple your next movie night can be with a professionally installed Savant home automation system.
SEE ALSO: Tired of Your Tangles of Tech?
Your family and friends are coming over for your regular movie night and you've just finished setting everything up for your guests. You're sitting on the couch for a moment to catch your breath and think about the next step. With home automation, there's no need for you to walk throughout the house to control lights, turn on your sound system, or go to the door to see who's there and let them in. While you're taking a break on the couch, pull out your smartphone, and open the Savant App to control your lighting, motorized shades, and entertainment for the evening.
Lighting Control
Lighting control allows you to use the power of the sun or LED bulbs to your advantage. As you sit down on the couch, you notice a glare on the TV. There's no need to stand up to lower the shades because you have motorized window shades installed as part of your Savant home automation system. Tap the Shades scene on the Savant app to lower the shades in the home theater room, then raise the drapes in kitchen so you can see your pool and spa area later while preparing movie night snacks. Then, adjust LED lighting throughout your home to dim to 50 percent, setting the mood for a relaxing evening.
Home Entertainment
Once the lighting is set, you can manage your home theater system. This is where a home automation system can integrate your voice control assistant for hands-free operation if you so desire! Saying "Alexa, play TIDAL" will begin streaming music throughout your home or whichever rooms you choose.

Friends and family are beginning to arrive for movie night. When you hear the doorbell ring, you can monitor your front porch security camera, unlock the smart lock on your front door, then communicate with your guests, saying "Come in, door's open!" There's no need to stand up from the couch just yet.

Before you stand up to greet your guests, tap the Blu-ray scene or Netflix scene on your Savant app to fire up the movie choice for the evening. It's a tough decision between the latest action flick and the newest drama. You think about everyone joining your tonight and ultimately decide that this is a fast-paced action crowd.

Now that guests have trickled in, it's time to prepare the hot, fresh popcorn for movie night. You have a few options here: 1) use the Savant app to tap the lights on in the kitchen, 2) use your dedicated touch panel in the kitchen to turn on lights, or 3) walk toward the kitchen to start making popcorn. As you step into the dark kitchen, head toward the pantry to grab the popcorn kernels. On your way, only 1 step into the kitchen, you can say, "Alexa, turn on the kitchen lights." The entire kitchen will illuminate your path without the need for you to touch any light switches.

You're all set! The lighting is perfect, the movie snacks are ready, and the movie is about to start! See how easy that was? If you'd like to streamline your next movie night with a smart home automation system in your Dallas home, Texas Custom AV is here for you. Fill out our contact form or call us today. We look forward to assisting you.

No video selected.