Tired of Your Tangles of Tech?
Three Reasons To Consider a Home Audio Video System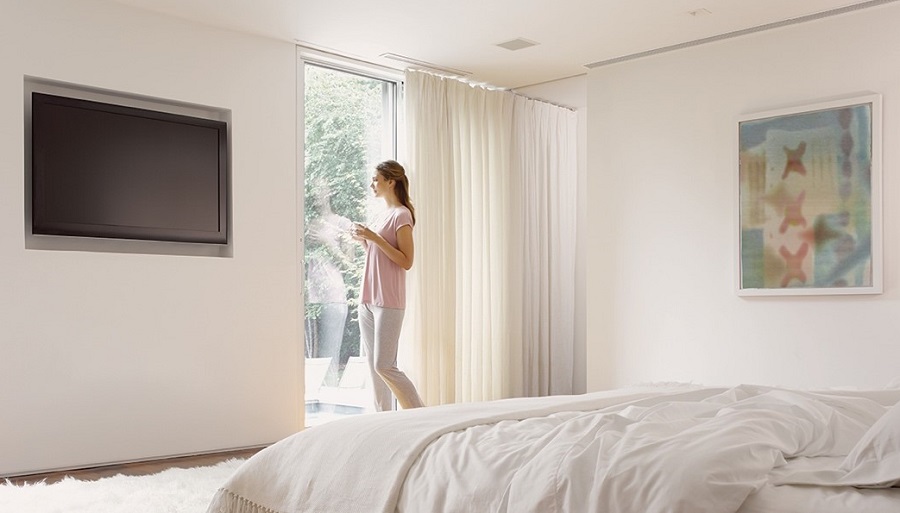 If you have a large home in Dallas, you may have acquired a large variety of AV entertainment equipment over time. Perhaps there are cable boxes in the family room and master bedroom. There is a Roku streamer in the kids' playroom. There is a Sony smart TV mounted in your kitchen, and a Samsung Smart TV in your master bedroom (for Netflix and streaming). There's an Apple TV in the media room for music and movie rentals. Each one of these has its own remote, interface, setup, and wired or wireless internet connection.
If you're lucky, your home has built-ins that help hide the tangle of wires and all those boxes. But sometimes those cabinets weren't designed for today's flat-panel TVs, or don't have adequate ventilation for audio equipment and cable boxes that can get hot with extended use.
Enjoying your audio and video entertainment shouldn't be work. What if you had one intuitive interface to get to all your entertainment sources, in the same way, in every room? What if you could do it with one remote control, and not five? If you are thinking this sounds good, you might be ready for a home audio video system.
Just read on to learn more.
SEE ALSO: All Media On Screen And On Command
Streamlined Control
The dream of one remote control and a simple interface can be a reality. With a Savant home automation platform, control of your disparate sources is accomplished through intuitive remote controls – which can be of the button variety, dedicated touchscreens, or an app on your iPhone or IPad.
The remotes enable one-button control to start sequences like listening to a favorite Pandora streaming music station or starting a movie on a Blu-Ray player or Apple TV. If you invest in further home automation features like lighting and climate control, the same remote can set just the right ambiance for your entertainment.
Voice control is one more dimension to simplify your entertainment. Either through Google Home or Alexa – or through voice-enabled Savant remotes – kicking off your movie is as simple as saying "start movie night."
Any Audio or Video Source, Anywhere
A home audio video system centralizes entertainment sources and makes them available through any speaker or screen in the house. With Savant's network IP video, your cable boxes feed a system which can play one CNN channel across multiple TVs, so you don't miss any breaking news. Similarly, with a music server, you can have access to your own digital music collection and popular streaming sources like Spotify in any room. Moreover, the kids can be listening to their favorite tunes in their playroom, all fed from the same system.
Hide the Equipment
One of the side benefits of a home audio video system is the centralization of equipment to a cabinet or closet, banishing the old tangle of equipment and cables into one accessible and neatly arranged equipment rack. No need to point remote controls at the equipment; it all happens through advanced wireless communication and a system that always knows what devices need to be on and off and what inputs and outputs to set on every device. Your family room or bedroom will be uncluttered with just your flat panel TV visible – unless you want to hide that too, as we have options for that as well.

We've only scratched the surface here with home audio video distribution. Contact us; we'd love to tell you more!

No video selected.