Harness the Texas Sun with Home Lighting Control
Take Advantage of the Light When You Want It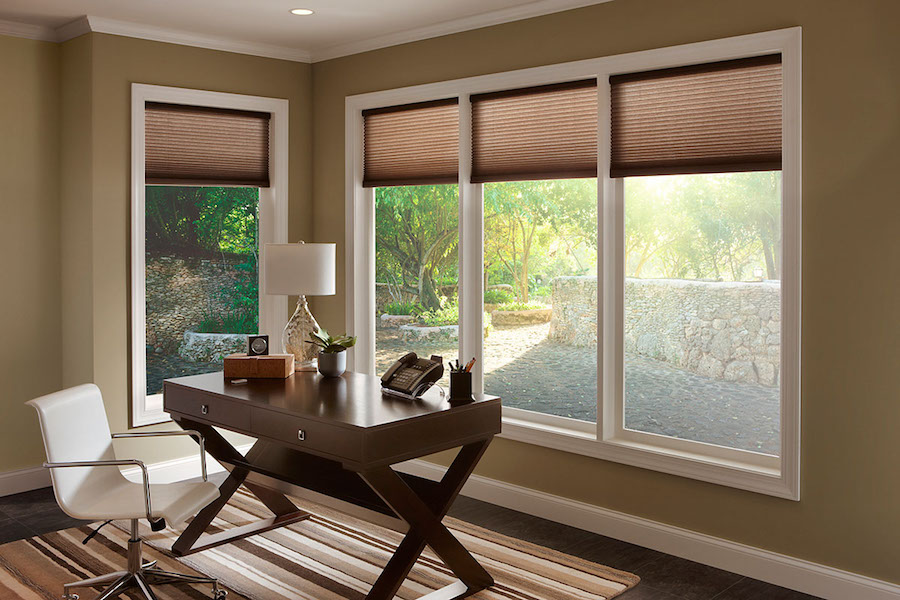 We all know that the Texas sun makes things hot for a good part of the year. Despite our share of cold fronts from the North in the winter, soon enough we'll be settling into the six-month summer season. That means that the sun will be warming your house and your now dormant air conditioning will be springing into action.
In the warm (or should we call it hot) season, it's likely that you have to use your window treatments to block out some of the sun. UV rays can fade furniture, carpets, and other interior furnishings. The heat can make your thermostat drive your air conditioning to work harder to maintain a comfortable temperature. In the summer, some Texas homes with large windows are actually somewhat dark inside, because people are drawing window shades, blinds, and shutters closed to keep out the heat.
That darkness might lead to using artificial lighting more even though there's a blazing sun outside. Does that seem paradoxical? It is, but there's a better way. It involves home lighting control and motorized shading, a dynamic duo of smart technologies that will keep your Park Cities home comfortable, well-lit, and efficient no matter what the season.
Ready to learn more? Just keep reading.
SEE ALSO: A Unique Tool to Make Your Home Safer
Lighting Control – Harnessing Natural and Artificial Light
Lighting control is one of the most requested smart home control features. The ability to manage lights remotely, on timers that can vary by days of the week and seasons, and to tie them into other home functions is practical, useful, and efficient. We've discussed the benefits of smart lighting before, in how it enhances control, allows for different design options, and is a boon for precise control of external illumination for both safety and aesthetic reasons.
We haven't discussed the way another smart home technology – motorized shades and window treatments – can play a role in lighting control. By choosing the right shading materials – like blackout where it may be needed, and light filtering fabrics – automated shades can play a key supporting role in home lighting control.
For example, with home automation tying together your smart lights and motorized shades, a wake-up scene might open your shades partially to wake you to natural light, as well as turn on morning lights in your bedroom and kitchen. In the late evening, the shades can be raised automatically to admire the view in your backyard gardens and pool, with your landscape lighting slowly fading up starting at dusk. At bedtime, all your shades can be closed automatically with all lights off, except for outside entry and driveway lights and dimmed lights in hallways and baths for nightlights.
Bring the Light In When You Need it
We have our share of dreary, cloudy, and cold days in the Dallas area too – fortunately, that season is not long. For those times, the combination of home lighting control and motorized shading can also help. If it's a bright but cold day, all the shades can come up, and interior lighting can be minimized during the day. With a home automation system – like those from our partner Savant - you can have a scene called "bright winter day" which adjusts windows and lighting to your preferences. Let the light in, warm up your house naturally, and enjoy a respite from the cloudy day which may follow – this is Texas, after all.

We haven't even discussed the even better combination of smart lighting, smart shading, and smart climate control. These three intelligent functions can work together to make your house comfortably cooler in the summer, warmer in the winter, and always perfectly illuminated. Ask us about smart home automation; you may be surprised at its affordability when you factor in the energy savings over the long term.

Want to learn more? Call us today at (972) 250-0006, or click here to get in touch. We'd love to work with you.

No video selected.