3 Ways We Help Interior Designers Eliminate Audio Video Clutter
Incorporate the AV Technology Your Clients Want Without Disrupting Your Vision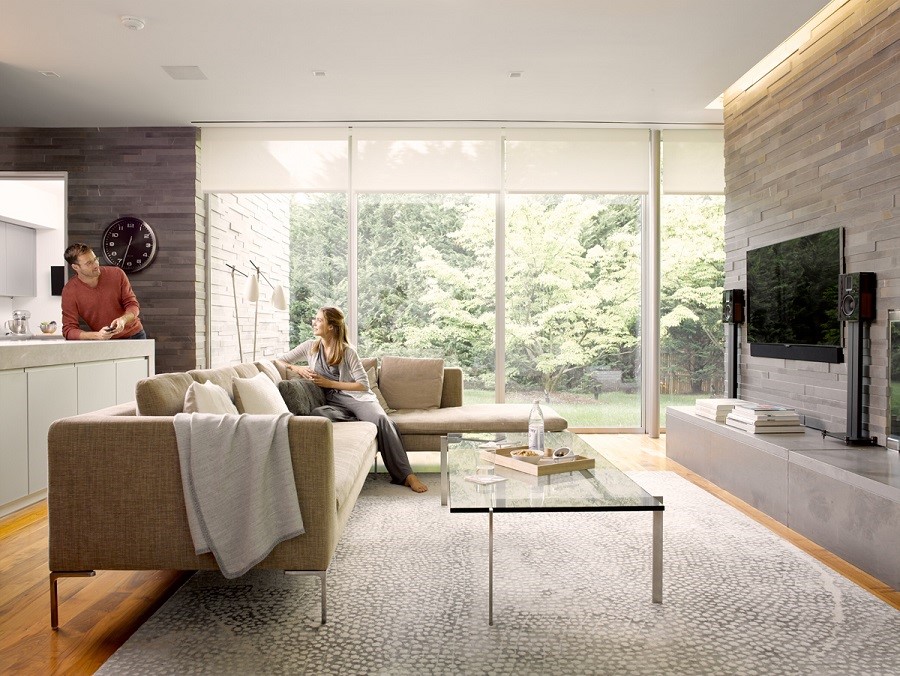 As an interior designer, your clients look to you to help them create home entertainment spaces that are not only unique in style but also anticipate the homeowners' needs. That means you must know how to intelligently incorporate a plethora of home audio video solutions into your designs without hindering your vision.
Mastering the art of seamlessly blending TV displays, speakers, receivers, cabling, and more into beautiful media rooms and private home theaters can pose quite the challenge. But don't fret! Read on to learn how our team at Texas Custom AV can help you craft the perfect entertainment spaces throughout Park Cities and beyond with concealed and camouflaged AV solutions.
SEE ALSO: Tired of Your Tangles of Tech?
We Work with You from the Beginning
As home automation and AV integration professionals, we specialize in designing, installing, and servicing customized AV systems that meet the needs of the homeowner. When you partner with our team, we'll work with you from the very beginning of your projects to understand the needs of your clients and determine proper AV technology performance criteria.
What's more, we'll work with you to strategically organize and install the necessary wiring needed to ensure the optimal placements and performance of every audiovisual solution for a clean and enhanced design that fits your clients' demands and your vision as the designer.
We Offer Unique Solutions for Any Design
No matter the style, we have a wide variety of solutions to help you craft the perfect entertainment experience for your clients without distracting AV equipment getting in the way of your design.
To keep your client's TV display from looking like a big, black eyesore on the wall when not in use, we can incorporate a motorized TV lift that keeps the display discreetly hidden inside furniture or behind artwork until it's ready to be used.
Bulky loudspeakers can diminish your room design and take up a lot of space. Instead, our team can install architectural speakers that blend into walls and ceilings to provide high-quality audio that is heard but not seen.
Don't worry about excessive remotes and media sources taking up space either. Our team can install a centralized audio video distribution system that allows your clients to stream music and video across all the displays and speakers throughout their home from the convenience of a single smart device, such as a mobile phone, tabletop tablet, or in-wall keypad.
We Keep You Up to Date on the Latest Trends
Today's home audio video solutions are always getting better, faster, and sleeker. It can be difficult to keep up with the latest technologies your clients may desire in their entertainment spaces, as well as how to properly incorporate them into your designs without taking away from your vision.

Our team can help keep you up to date on the latest AV products and trends so you know exactly what interior design solutions to offer your clients for their homes. By staying educated on the latest home entertainment technologies, you'll not only gain more trust from your clients, but you'll also put yourself ahead of the competition.

Ready to work together? Learn more about the benefits of partnering with Texas Custom AV on your interior design projects by contacting our team here for more information. We look forward to working with you!

No video selected.