A Smarter, More Productive Home in the New Year
An Easy to Use Savant Automation System Will Streamline Your Entire Dallas-Area Home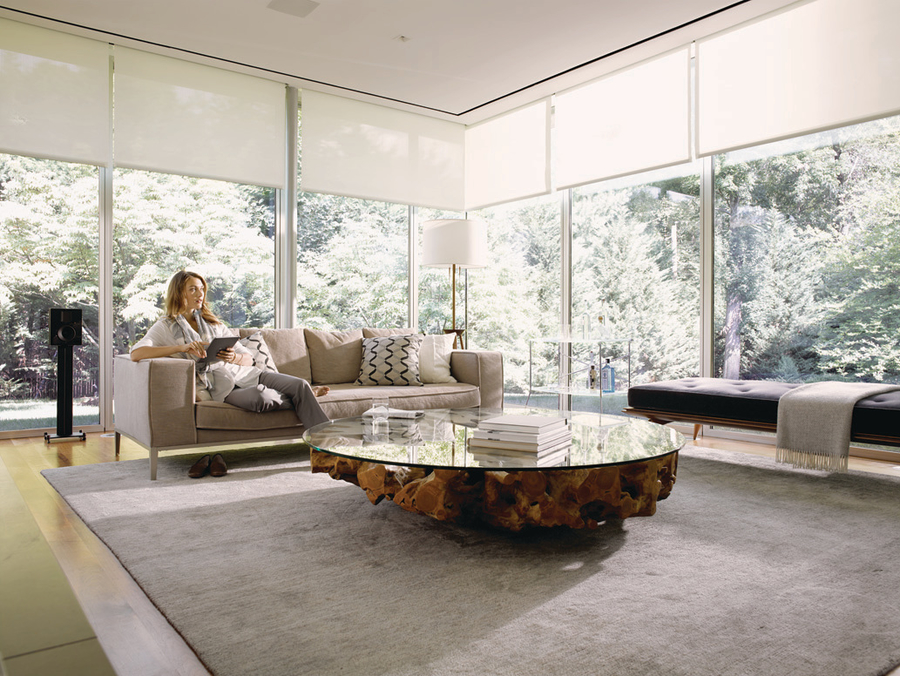 Are you making the most of the new year and new decade? We're already 1/12th or 8.33% through 2020, and we hope to hear you're making progress towards the resolutions you set a month ago. One of those resolutions may have involved becoming more productive in the new year or saving money. Did you know that smart home automation can help you achieve both of those resolutions?
Reduced energy savings and improved home efficiency are just two ways a Savant smart home automation system can enhance your Dallas, TX home. Read on to learn more about the innovative ways Texas Custom AV can help you make progress on your resolutions in 2020.
SEE ALSO: 3 New Home Automation System Offerings from Savant
Improved Productivity
If your Dallas-area home has several windows, then you know just how long it takes to walk throughout your home to open and close them during the day. With Lutron's motorized shading solutions, there will be no wasted time walking from window to window anymore. Beyond shades, you can operate all of your smart devices one at a time or in preprogrammed scenes with a simple to use touch screen, remote, or wall keypad.
Imagine initiating a "Good Morning" scene that raises your shades bring in natural sunlight, turns on lights in the bedroom and walkways to the kitchen for breakfast, and plays your favorite news station so you can stay informed. Isn't that a more productive start to your day?
Easy to Use
Touchscreens can be placed throughout your home in high-traffic areas, and while you can also use your smartphone, there's no need to dig your smartphone out of the couch cushions or get up to grab it from a different room to control the lights or shades. If you prefer pressing tactile buttons instead of a touch screen, use a remote or a custom keypad that complements your Dallas home's décor. The user interface is intuitive and customizable, so there's no need to hunt and peck through multiple screens to make automation happen in your smart home.
Energy Savings & Reduced Carbon Footprint
With automatic timers, the lighting, shading, and climate control functions of your smart home automation system can operate independently of any button taps. In the winters, allow warming sunlight into your home by setting your motorized shades to raise and lower with the sun. Instead of leaving lights on or forcing your HVAC system to run while no one is at home, you'll experience effortless energy savings in your smart home.

Savant's smart breaker-companion modules install easily into standard electrical panels and allow for energy management of your home. These modules enable homeowners to dynamically power electric loads in their homes and maximize energy usage throughout the day for the cleanest power possible. Power outages and bad weather are no match for these modules, and they also help protect investments throughout your home that need continuous power, such as chilled wine cellars or humidors.

If you're ready to bring smart home automation into your Dallas-area home, call us today at (972) 250-0006 or fill out this online contact form to get started. We can't wait to help you bring increased productivity and energy efficiency to your home.

No video selected.