Which Home Audio Video Experience Is Best For You?
Learn whether a home theater or media room is a better fit for your McKinney Home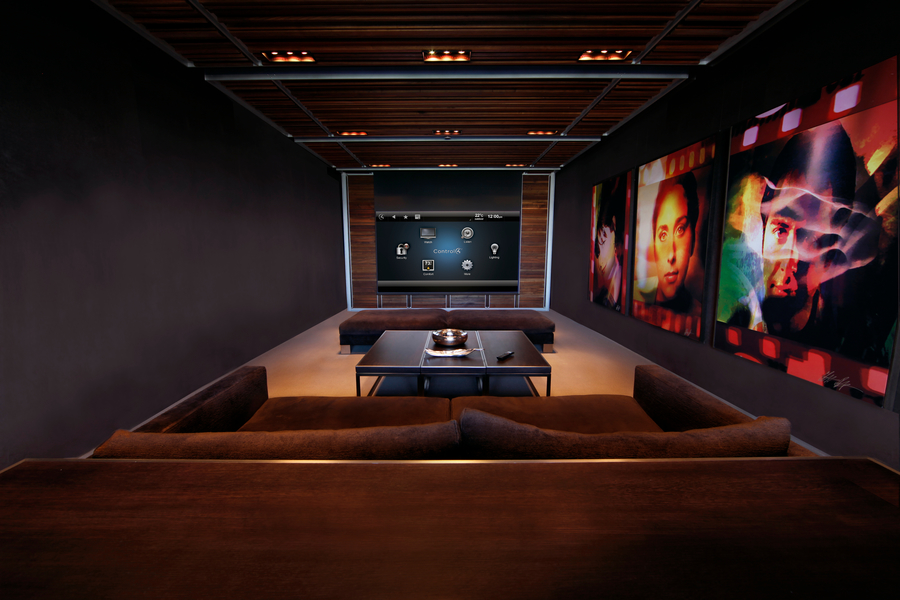 In recent years, with the advent of easy online movie rentals and streaming, it has become increasingly common to watch movies at home rather than in a commercial theater. But there's no need to settle for a mediocre viewing experience. Invest in a high-end home audio-video system to get the most out of your home viewing. Learn about the benefits of upgrading your home audio-video experience with a media room or a home theater in McKinney, TX.
SEE ALSO: Intro to Audio and Video over IP: What You Need to Know
Media Rooms
Media rooms are more versatile than home theaters. If you are looking to do more than just watch movies with your home audio-video setup, a media room might be a better fit for you. It is difficult to socialize in home theaters because of the layout of the seats, so if you are planning on having a video game tournament consider a more relaxed setup. Media rooms are also a good choice for those who watch sports. It will be easy to pass the snacks around on the game day and cheer for your favorite team at your watch party.
Home Theaters
Nothing matches the feeling of when the lights dim at the movie theater, and the movie starts. Imagine not having to leave your home to get this feeling. Home theaters offer the superior ambiance of a commercial theater with the added convenience of being in your home and away from the crowds. Because a home theater is in a dedicated room, you can customize the space for more immersive viewing sessions. Install high-quality speakers throughout the room and a 4K projector to make the experience complete. Program the lights to dim automatically when you are ready for your movie experience.
Making the Choice
So, which is a better option for your home? It depends. Both will take your home audio-video experience to the next level, but consider how you currently use your home audio-video system. Do you want to hold social gatherings that involve entertainment? Do you or your kids play a lot of video games? Then a media room is probably your best choice. Do you love going to the movies? Do you want the best audio and video equipment that you can buy? Then a dedicated home theater may the better option.

Texas Custom AV can create customized, luxurious, and high-quality entertainment experiences for your McKinney home. We have over thirty years of experience in the industry and are locally owned and operated. Learn more about home audio video installations by contacting us at (972) 250-0006 or filling our online form. We would love to hear from you!

No video selected.