Take Your Entire Home's Control into Your Hands
Here is a Variety of Ways to Operate and Manage Your Space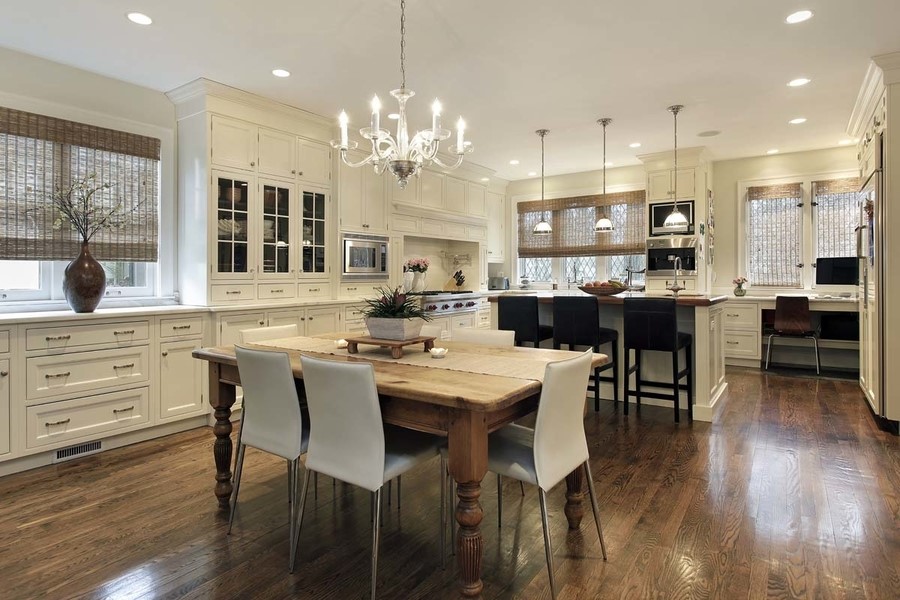 A smart home makes everyday life that much easier. There are endless ways to utilize your system to simplify your daily routine – you can lower your shades, dim your lights, or turn on your favorite tunes at any given time.
But how are you going to manage your Fairview, TX space's smart home control with so many components involved?
The great news is that your system is centralized and streamlined to serve you best. This means you need only one source to control every aspect of it!
But which device fits you perfectly? We dive into the various options below, so you can see which one you like best. Keep reading to find out which one's for you!
SEE ALSO: WHAT DOES THE FUTURE OF SMART HOME CONTROL LOOK LIKE?
Touch Panels & Remotes
You can keep it all simple: a remote or keypads on your wall are easily identifiable and even easier to use.
If you have friends and guests over, a touch panel or specific remote is distinguishable and makes it stress-free to turn down the lights and lower the TV screen to get ready for a movie night.
Keypads can blend in with your existing décor, going practically unnoticeable on your walls. You can also make them more visible so that they are easy to find and use when you do have people over.
Remotes are also transportable and can be taken into any room of your house – making them a great option as well.
Smart Tablets & Phones
You might already carry your smartphone or tablet around with you as you go about your day. This makes either of them a great choice to control your home's smart features.
Even if you're far away, you can lock your doors, set your alarms, and turn off your lights – all from your handy phone.
Need a better look? A tablet has a larger screen and an even better user interface.
Sensors & Timers
The awesome part of smart home control? You don't even have to push a button to make your system work continuously. This is where home automation takes the reins.

Set your lights and shades on timers so they can work at scheduled hours throughout the day, or when sensors detect the sun shining too intensely through the windows.

You can also time the TV to turn on when your favorite show is premiering, or to switch on your go-to song in the morning to wake you up.

Motion sensors can tell when a room is empty, and will then automatically turn off the lights – keeping you from constantly having to check and saving you energy as well.

Smart home control can be a breeze to manage. Want to learn more about these smart devices and which is best for you?

Give us a call or fill out our quick online contact form to schedule a no-obligation consultation with our team. We'd love to hear from you and show you everything smart home control can offer.

No video selected.