Smart Home Automation Should Be Easy
3 Ways Savant Makes Home Control Simple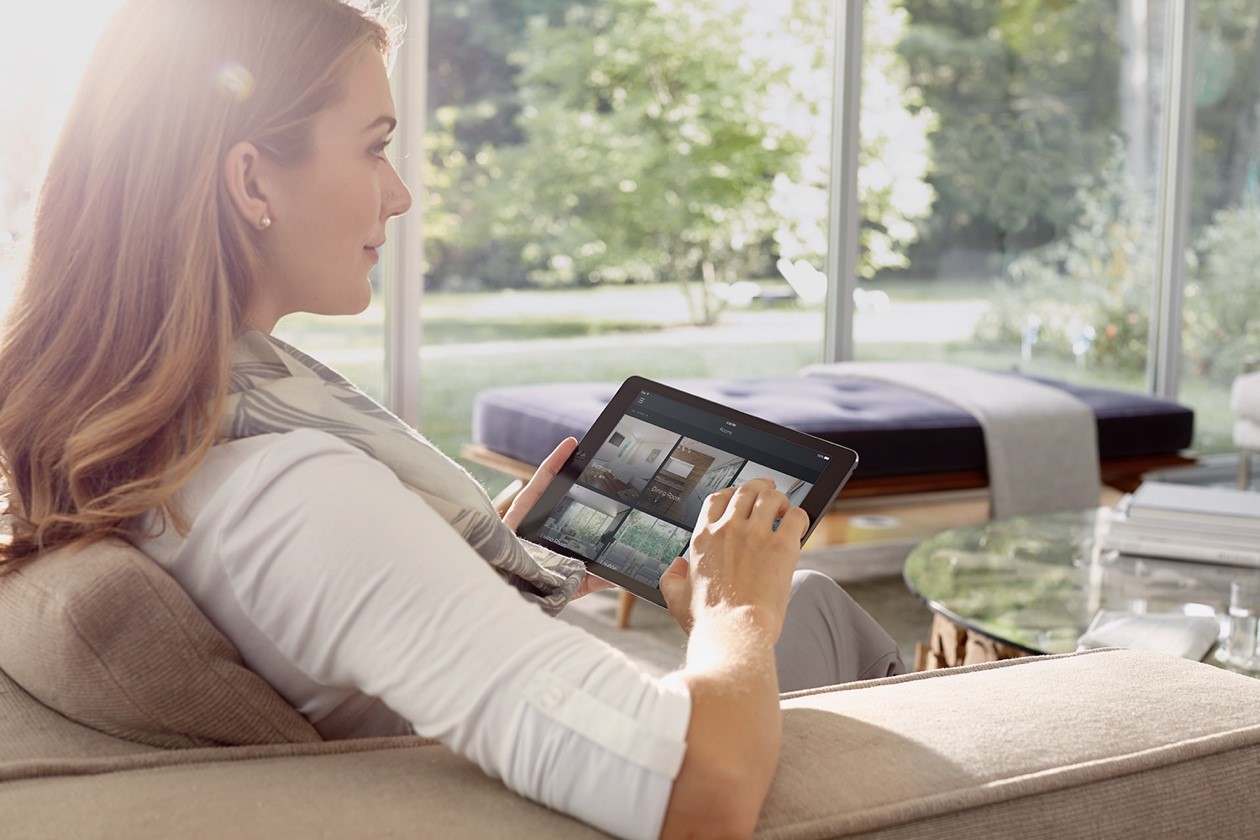 Our home automation partner Savant has made a name for itself in smart home automation by creating systems that are at once very powerful but also very intuitive to use. Of course, what one person might consider easy to use can be another person's nightmare. Just ask a Microsoft Windows fan versus an Apple MacIntosh fan.
Speaking of Apple, while not associated with the company Savant has been known as Apple-centric. It was the first home automation company to launch an app on the iPhone; the user interface has a similar look and feel to Apple's, and it uses powerful Apple Mac hardware in their Pro controllers.
People who like the ease, elegance, and intuitiveness of Apple products like the iPhone tend to like the similar polish of the Savant system. What makes something intuitive and easy to use? When it comes to software, and home automation, it's the little details in design, flow, and navigation that count.
Let's take a closer look at some features that makes Savant smart home automation easy to live with in your Dallas home.
SEE ALSO: Home Automation That Listens To You
Creating and Customizing Scenes
One of the most powerful aspects of smart home automation is the ability to create scenes. A scene is a way to control a variety of home functions with just one button or even automating it by the time of day. Savant has made it very straightforward for homeowners to be able to make their own scenes without having to do any complicated programming.
For example, you can set up a scene for "making dinner" by brightening kitchen lights to your preferred levels, putting on a favorite Pandora station, and adjusting the thermostat to a comfortable temperature to better manage the proverbial heat in the kitchen. Savant's interface makes it very easy to do; you can manually adjust all those settings once, name it "making dinner," and have it available whenever you want. If you need to change it – perhaps the temperature isn't right in the winter – it's easy to edit, and even save a different version.
Another nifty feature is scene timers. That same "making dinner" scene can be timed to stop after one or two hours. That way the lights and temperature and any other things could go back to their previous settings. It's all done with an app on a smartphone or tablet that anyone can pick up quickly.
SEE ALSO: Creating Scenes with Savant Home Automation [Video]
Profiles and Personalization
Savant home automation can set profiles for different users. This capability is designed to be simple enough for the homeowner to use without professional help. With profiles, you can control who has access to specific rooms and what functions they can control.
If you don't want a younger child having full access to the surround sound system – or just certain content – it's easy to do with profiles. If you have a guest stay in your home, you can provide whatever access to lighting, climate, and entertainment control that you want, and make sure they don't modify any scenes you have set or disrupt any automated sequences.
Profiles also make the system secure. While you can give a babysitter or guest access to all the essential functions in your home, you can also automatically restrict that person from any remote access while away from your home.
The Little Things
Some smaller personalization and navigation features make it easy to live with a Savant smart home automation day in and day out. One is the ability to customize the interface with your own pictures. For example, the "making dinner" scene could be represented by an image of your kitchen lit up precisely the way it would look for cooking. You simply take a photo with your smartphone and add it to the scene interface. It's as simple as posting a picture to Instagram.

SEE ALSO: Editing Room Pictures With Savant [Video]

Another elegant detail is the quick controls feature. Similar to the way iPhones have quick controls for media like play and pause easily accessible from the home screen, Savant doesn't make you dive through multiple screens to do something simple like muting music or dimming a light. Whatever scene is running is easily accessible with a long button press – familiar to any iPhone user – to bring up the most commonly used controls for a fast modification.

Are you ready for intuitive smart home automation? Contact us; our Dallas-based experts would love to show you much more.

No video selected.