Home Automation That Listens to You
Take Control of Your House with Savant and Alexa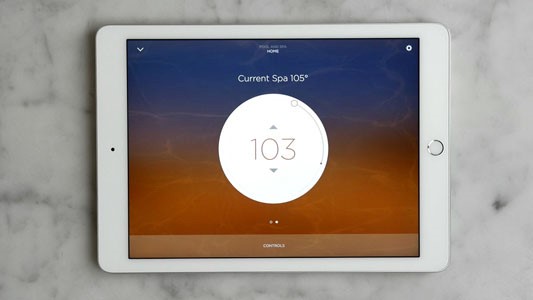 Home automation technology continues to march onward. Our homes are getting smarter all the time. There are smart lights, appliances, thermostats, cameras, TVs, motorized shades, and speakers available these days.
While you can have one or all of these smart things in your home, it's even smarter to control them all with a unified home automation system that makes them all work well together, to automate your routines and save time for the things that matter most to you.
If you are familiar with Amazon Alexa, you know it is a line of smart speakers. Besides telling you sports scores, playing music on demand, and making a very convenient voice-controlled kitchen timer - it also makes a great way to control other smart devices in your home.
How do you do that? Pair Alexa with a Savant home automation system. Alexa can be your "voice butler" that tells your Savant system what to do. Read on to learn about some of the things this dynamic duo can do in your Dallas home.
SEE ALSO: Creating Scenes with Savant Home Automation [Video]
Setting the Scene
Savant is known in home automation for being a user-friendly and customizable system. It is very straightforward for homeowners to be able to make their own scenes without having to do any complicated programming.
For example, you can set up a scene for "movie night" by dimming all the lights to the levels you want, turning on the devices you will use (your surround system, TV, and Apple TV for example), and lowering the motorized shades. You can just save all those commands into one group and activate it with a touch of a button – and even customize the interface with a picture of your room.
But there's more. By adding Alexa speakers, you can link your Alexa to all the Savant scenes you have, as well as all the controllable devices. So if you called your scene "movie night," just tell Alexa "turn on movie night," and your Savant system will do your bidding.
Tell Your Devices What to Do
There are many other things you can do with voice control. For example, if you integrate your pool and spa control with Savant, you can command that one too with your voice. Perhaps you want to warm up the spa; you could say "Alexa, turn on spa." Better yet, if you combine that into a Savant scene that turns on the spa, the outside lights in and around the spa, and a soothing music playlist on your outdoor speakers then one command to Alexa would set everything in motion.
Pure Convenience
With Savant and Alexa, if your hands are tied up, voice control offers an easy way to control your lights. While kneading pizza dough, saying "turn on island lights" can give you that extra light in the kitchen as the Texas sun fades. Or if you have a kitchen TV, "turn on kitchen TV" can have you listening to the day's news while you complete that Neapolitan pizza.

There's so much more you can do with Savant and Alexa. Contact us; we'd love to tell you how!

No video selected.