Upgrade Your Outdoor Sound System with Sonance
Enjoy High-Quality Audio on Your Pool or Patio with a Professional Installation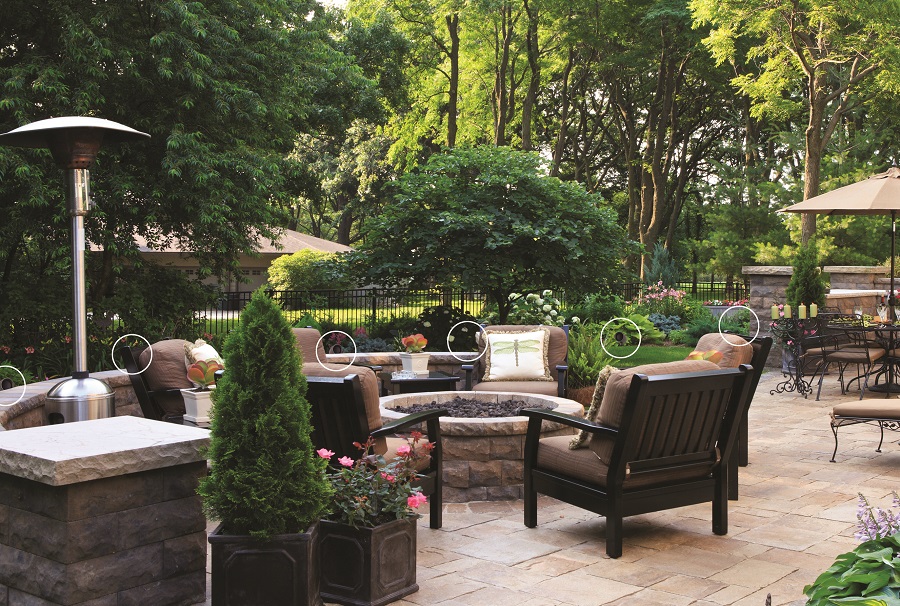 Summer is just around the corner, which in Dallas, TX means it's time for cookouts, pool parties, and playing in the backyard. What better way to kick off the celebrations than with your favorite playlist? With our AV distribution solutions, we make it easy to get high-quality audio anywhere on your property, and it all starts with having the right outdoor sound system. In this blog, we highlight how our partner Sonance has made it easier than ever to create reliable, weather-resistant solutions.
Sonance Landscape Series
The company's flagship line is composed of satellite speakers, subwoofers, and DNS amplifiers designed to counteract a common layout mistake. Often, people install a few speakers on their home's exterior facing outwards. This results in an uneven sound with those closest to the speakers being overwhelmed and those further out not being able to hear. It can also be a nuisance for neighbors.
Instead, with the SLS line our technicians design AV distribution blocks with a select number of speakers, subwoofers, and amplifiers. These blocks are placed on your perimeter with speakers evenly spread out and facing inwards. Not only does this result in smoother sound, but the audio is contained within your space and strengthened when the signal hits your home's exterior.
A Deeper Look at the System
The reason the SLS line works so well is that each of its components is designed for outdoor use. You're also going to get greater reliability by sticking with the same brand for the entire AV distribution chain. Below, we highlight each of the SLS players so you can find out why they're the industry standard when it comes to outdoor sound.
SLS Speakers: These speakers are designed to blend in with the surrounding foliage, and you can install them in trees, within plants or on walkways. Made with material that won't corrode, triple-sealed enclosures and waterproof connectors, they can withstand the most extreme weather conditions.
DSP Amplifiers: These come with over 40 presets so our expert technicians can make the necessary changes to get the best quality out of your audio sources. They include Sonance Advanced Room Correction software to help them adjust to any environment.
Subwoofers: SLS subwoofers come in both above-ground and underground options. Both include a tuned port to deliver deep, powerful bass sounds. While the below-ground subwoofers are slightly more powerful and can disappear into their surroundings, the above-ground subwoofers are also an excellent choice if you have to deal with a hardwood application on a patio, roof or balcony.
With Sonance's Landscape Series, we can create unique AV distribution systems to make sure you get high-quality sound no matter where you are. We can even create distinct audio zones in your pool, patio, and backyard so every member of the family can enjoy a different playlist simultaneously.

Are you ready to upgrade to a professional outdoor sound system? The first step is setting up a consultation by filling out our online contact form.

No video selected.