The Four Main Benefits of Home Lighting Control
Saving Energy Is Just the Start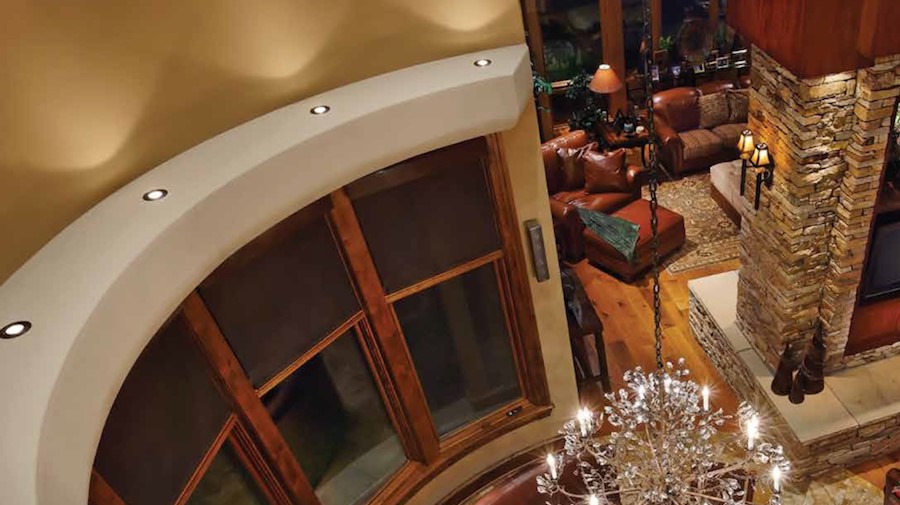 What is home lighting control? It can take many forms, from the use of simple dimmers in an area to full-fledged automation of inside and outside lighting throughout your house. You might think that saving energy is a key benefit of lighting control, and you would be correct – but there's more to it than that.
There are several other reasons why you might want to invest in lighting control in your Lucas home. And while you can start with just one room or area, the benefits compound if you extend lighting control to your entire house, inside and out.
Intrigued about the possibilities? Read on to learn more.
SEE ALSO: A Unique Tool To Make Your Home Safer
Energy Savings
We mentioned that energy conservation is a major driver to get people thinking about lighting control. It only makes sense to use energy wisely and be good stewards or our environment. Of course, saving money on energy bills is wise too. Lutron, our lighting control partner, has been the industry leader in lighting systems for over 50 years. Their products range from switches and dimmers to lighting control systems that are installed in the New York Times building in Manhattan. One way to conserve energy is with Lutron occupancy sensors. If your kids always leave the lights on everywhere night and day, Lutron sensors can detect when no one is in the room for a period and shut the lights off.
Safety
A well-lit area is a safe area in many ways. Lutron lighting control can time your outside lights to come on and off with sunrise and sunset times, or any time you choose. A dark external path can be illuminated when motion sensors detect activity. When you're away from home, the system can even be programmed to make it look like you are there by turning lights on and off in a realistic pattern. Lutron also integrates with a variety of other systems like home automation solutions. When a smart camera detects motion, the system could trigger your Lutron system to turn on lights to startle a potential intruder.
Convenience
One of the best things about lighting control is commanding many lights at once. Have one custom switch turn on multiple lights to just the right levels. For example, if you like your kitchen lit a certain way for preparing a meal, a "cooking" button on a wall panel would set the right stage with all areas well-lit. If all that brightness is too much in the morning, a "morning" button will light your bedroom, hallway, and kitchen in a way that eases you into the day.
Luxury
Beyond convenience comes luxury. Lighting can be luxurious in the way that it beautifies your home and sets the right ambiance for any activity. When watching TV or a movie in the family room, one button can dim all the lights perfectly while still having just the right illumination to get a drink from the kitchen. If you are entertaining, one button can set lights across rooms and even outdoors to set the right mood.

Installing lighting control is easier than you may think. Several Lutron systems incorporate wireless technology that gives you flexibility in where to place wall-mounted controls, not to mention the ability to do all these things we talked about from your favorite mobile device. Contact us; we'd love to tell you much more!

No video selected.