How to Set Up Your Home Network for High-Quality Streaming
Get Fast, Reliable Access to Your Favorite Movies, TV Shows, and Music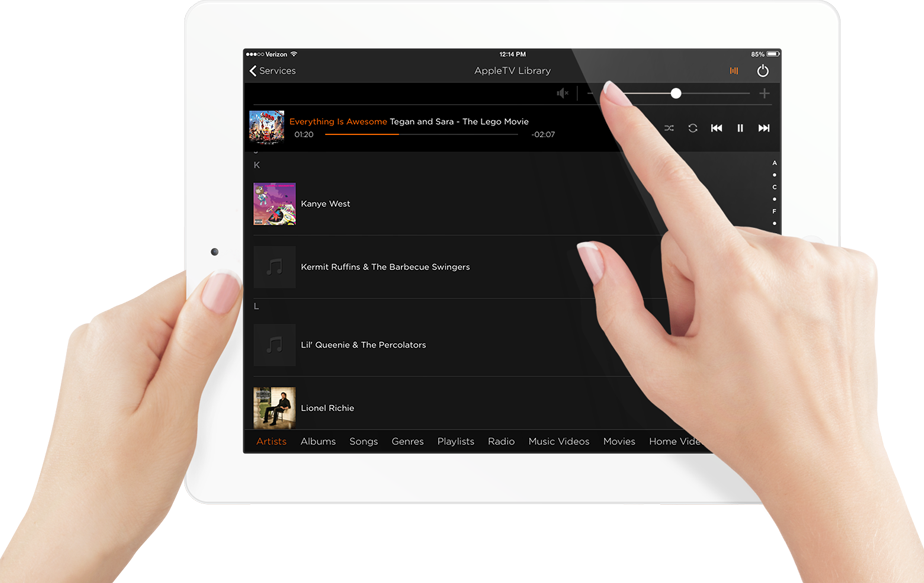 Your home network isn't quite what it used to be. Remember when you just used it on your computer so you could check your emails and chat with friends? Now it's linked to your thermostat, lighting, TV, speakers and more. It's important that your home network setup be prepared for the added burden. And no burden is greater than the one from the streaming services you use to access music, movies, and TV shows. In this blog, we offer some tips on how to create the ideal streaming environment in your Park Cities, TX home, so you don't have to worry about lagging signals or subpar quality.
SEE MORE: What Does the Future of Smart Home Control Look Like?
Upgrade Your Network Plan
Your network connection is only going to be as powerful as the signal you're getting from your internet service provider. If your network is going to be connected to multiple devices, especially AV ones, you're going to want to sign up to one of their high-speed plans. We can help you figure out which plan makes the most sense for you based on how you'll be using it.
Invest in a High-Speed Router
Once you upgrade your plan, don't settle for the router provided by your ISP. Below we highlight the two things you want to consider when upgrading to a new network router:
Higher Bandwidths: You need to make sure your router is designed to handle the added load caused by streaming services. It needs to be designed for the high bandwidths associated with 4K Ultra HD and lossless audio files.
Traffic Management: Some routers make it easy to create dedicated LANs or VLANs that divide up your traffic. You can then prioritize particular types of traffic. When you're sitting down to binge-watch House of Cards or listen to your favorite Spotify playlist, you can prioritize your AV data to speed up your connection and reduce buffering.
Streaming Doesn't Have to Mean Wireless

To get the best quality out of your streaming devices (be it a Smart TV or wireless speaker), you want to ensure that your internet connection is as strong as possible. For this reason, you should always use Ethernet ports when they're available. Wired connections will always be stronger and more reliable. They're also better when it comes to broadcasting large bandwidths.

Upgrade Your Current Ethernet Cables

Since you'll be relying mostly on a wired connection for your streaming needs, you'll also need to pay close attention to the Ethernet cables you decide to use. In general, you should use CAT5 or CAT6 cables. They are less prone to interference and can cover larger distances, even with the additional bandwidth requirements associated with streaming video and audio.

Extend Your Viewing Experience with WAPs

If you want to listen to music while you swim in the pool or lay out on your patio watching the sunset, you're going to need a strong network connection in your outdoor spaces. Since hard-wired solutions are not as ideal in this situation, we recommend extending your signal with wireless access points. These pick up the signal from your router and magnify it so it can reach the rest of your property. We'll work with you to find the ideal locations for them to get you as extensive a coverage as possible.

Whether you're using your network for smart control, entertainment, or for your home office, it may be time for a much-needed upgrade. Contact us for a custom solution that'll get you a fast, reliable signal at all times anywhere on your property.

No video selected.