How Can Designers Benefit from Smart Lighting Systems?
Use Intuitive Control of Lights to Enhance Your Clients' Unique Styles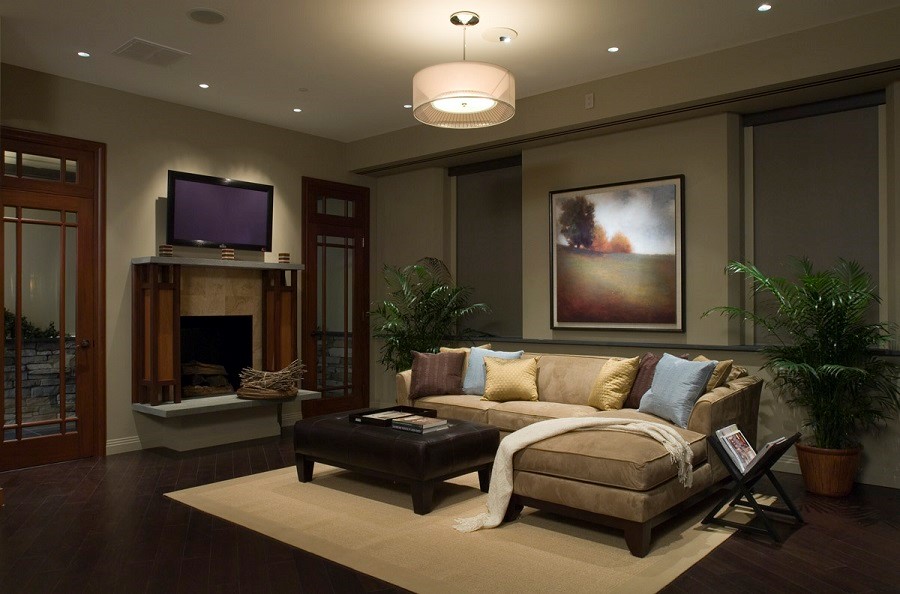 In our role as home technology experts, we often work with other professionals including architects, builders, and designers to yield better results for homeowners. Our aim is always to educate our trade partners on how our technology can be beneficial to them. In this blog, we'd like to highlight a solution loved by designers throughout Fairview, TX: smart lighting control. Below we showcase some ways designers can use centralized, intuitive control of lights to meet their clients' stylistic goals.
SEE MORE: What Does the Future of Smart Home Control Look Like?
Reducing the Amount of Wall Clutter
The number one rule in interior design is to reduce clutter no matter what style your client is after: whether it's country, art deco, or traditional. With a smart lighting system, you can address wall clutter in the home by getting rid of unsightly light switches. Replace them with elegant keypads that have custom-engraved buttons corresponding to specific lighting scenes.
These scenes control multiple fixtures simultaneously and call-up specific settings for watching movies, eating breakfast, or going to bed. The keypads can be flush-mounted to blend into their surroundings so they don't get in the way of your interior décor.
You can also transfer control of your lights to a dedicated touchpad sitting on a coffee table or mounted on the wall. This way you can eliminate wall switches entirely. This approach works best with sleek, modern designs where these devices wouldn't clash with the décor.
Creating Layered Lighting Designs
Lighting is an integral tool for interior designers. A common stylistic faux-pas is a flat lighting design that makes the space look smaller while washing out important features. All rooms should have three distinct layers: general lighting, task lighting, and accent lighting. With our control systems, you can play around with the direction, color temperature and intensity of all these lights.
Designers can then find the ideal combination that lets layers coexist instead of interfering with each other. You don't have to teach clients stylistic rules so they can repeat this later, just save the settings that work best in the system as a scene. They can then access these scenes at a later time from the keypads on the wall, a dedicated touchpad, or a mobile app.
Embracing the Power of Natural Light
Natural light can do wonders for a home. It adds warmth, energizes the space, brings out particular colors and can even enhance homeowner's well-being. Harnessing that light, however, can be difficult for designers due to its unpredictability and the way UV rays damage certain upholstery, artwork, and rugs. We aid designers by incorporating motorized window treatments in our lighting control systems.

Instead of having to adjust shades manually, homeowners can use remotes, touchpads, mobile apps, photo sensors or even astronomical clocks. The last two are of particular importance when harnessing natural light. Use photo sensors to open or close shades when hit by direct sunlight depending on the practical and stylistic needs of a room. With an astronomical clock, shades open as soon as the sun rises and close when the sun sets.

If you want to learn more about our smart lighting control solutions or how to work with a technology professional in your next project, call us at (972) 250-0006 or contact us online.

No video selected.