Can Your Home Benefit From the Right Landscape Lighting?
Illuminate Your Property with a Smart Lighting System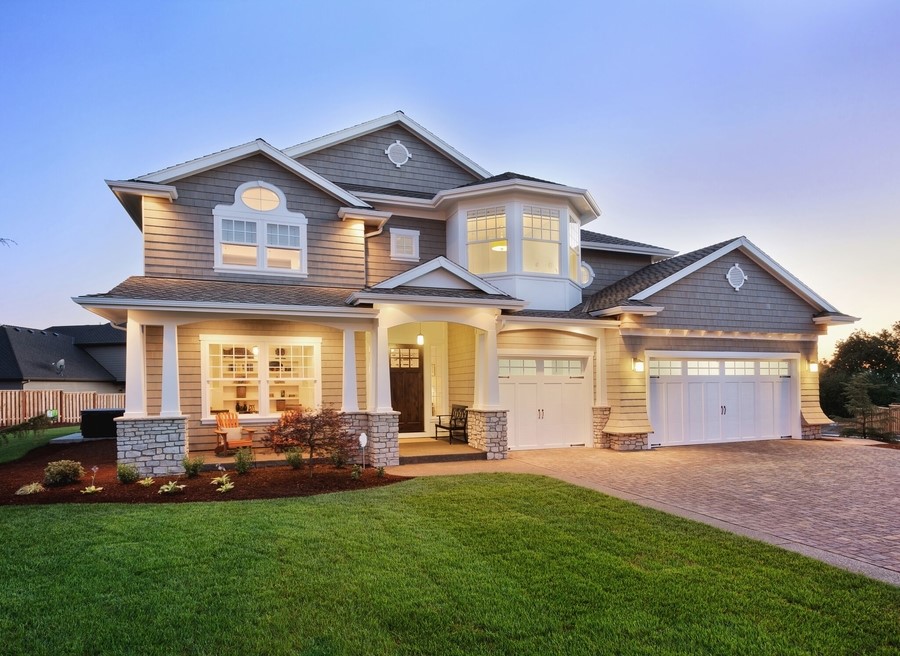 When the evening rolls around, and the sun begins to set, your Dallas, TX, home becomes more and more difficult to navigate in the dimmed lighting and soon-to-be darkness.
So what happens if you arrive home late from work or after a late dinner? Your darkened house not only seems unoccupied, but it can also make getting inside safely a challenge.
Ensure your Dallas, TX property's safety and enhance your curb appeal with a smart lighting system.
Read on to learn just how much landscape lighting can transform your home.
SEE ALSO: 3 COOL THINGS YOU CAN DO WITH A SMART LIGHTING SYSTEM

Light the Way
During the day, the walk from your driveway to your front door might be short and seemingly harmless – but at nighttime, that's not always the case.
With your landscape lighting, you can create a well-lit path from your car door to your home. Install motion sensors outside so they notice the moment your car pulls into the driveway. They'll then immediately turn on to make the illuminated path.
You won't be stuck fumbling for your keys or digging through your bag for a flashlight or your phone. You won't have to worry about stumbling or tripping in the dark – you can instead make a quick and safe walk into your house after arriving back.
Added Security Features
Your poorly lit property not only seems uninviting – it looks like a prime target for robbers. A supposed unoccupied home appears vulnerable and open to burglary.
Now you can brightly light up your front exteriors and also link your lights to your smart security system. This way, when your motion sensors detect intruders nearby or on the premises, your lights can then flood the area – scaring any unwanted guests away.
Elevate Home's Elegance
Make your home stand out. Once the sun goes down, your lighting can change and shift exactly to accentuate each architectural feature and angle of your house.

Optimize your property's exterior! Spotlights, wall sconces, and floodlights will all help to enhance your home's beauty. When you arrive home or when you invite friends and family over, they'll be stunned at the display.

A smart lighting system is the best way to bring luxury and security to your property. Want to learn more about landscape lighting?

Give us a call or fill out our online contact form to schedule a no-obligation consultation with our team. We'd love to hear from you!

No video selected.